The Story of the Fjallraven Kanken
As well as being a kid's name that is commonly used in Sweden, the Kanken is probably Fjallraven's most iconic and well known product to date.
Launched as far back as 1978, it's probably fair to say the Fjallraven Kanken backpack has been around for a long time now. It's become loved by kids and students and closely associated with the Fjallraven brand.
It's known as one of their main products, but the story of how the Kanken rucksack came to be is far more thoughtful than you'd think.
It's not just a cool design that the creators at Fjallraven thought would sell well, the Kanken backpack was created because of reports that Swedish school children were suffering from back pain and other back problems as a result of carrying  backpacks that weren't designed specifically for them, so out of care for the younger ones, the Kanken backpack was born.
The actual design of the Kanken backpack might look basic, but it's completely not and the fact that the simple design of this bag hasn't changed for 35 years suggests it's been an overwhelming success. Don't fix what isn't broken, right?
One of the reasons the Kanken backpack was so widely accepted by the kids however was not for its ergonomic features but because of the huge range of funky colours.
Although 2020 brings with it the most extensive Kanken range yet to hit the stores, this collection of backpacks has always offered a vast selection of colours to let children have a choice when choosing their backpacks and Fjallraven knew that physical design alone wasn't going to sell these bags to young people, but being able to pick a colour that showed off their personality would.
The basic Kanken backpack may have remained the same but the Kanken range as a whole has grown. This collection is no longer just backpacks but a whole host of matching accessories that take on the same iconic design features to allow you to complete your collection and be as organised as possible.
The Kanken collection now also features pencil cases, travel wallets, cool bags, keyrings, tablet and laptop cases and card holders but the new additions to the range don't end there.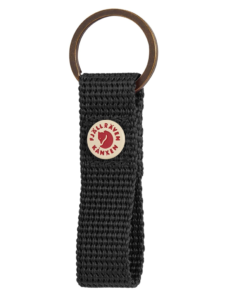 For many years, the Kanken backpack was a one size fits all with one classic design in one set of dimensions.
The collection now not only features the Kanken mini which is a smaller backpack for both adults and children, but you can also buy backpacks larger than the original, Kanken clutch bags and messenger style bags for city living.
What Fjallraven has done with the Kanken collection is an inspiration to all other designers in the field. A product that was made to serve a purpose and solve a problem has overwhelmingly stood the test of time and bred a whole new range of additional products that fit with the same design  theme.
They can all be used in conjunction with each other, but also have their own unique features and selling points.
A clever design alone wouldn't have made the Kanken backpack gather the fame it has, it had to move with the times.
Broadening the Kanken range and constantly updating the designs are the reasons this backpack has remained feeling fresh and current and continued to appeal to people of all ages throughout the decades.
So, if you fancy adding something from the Kanken collection to your wardrobe, shop an extensive range of these products at Fjallravenclothing.com.